Welcome to Heisei Realty / ようこそ平成不動産へ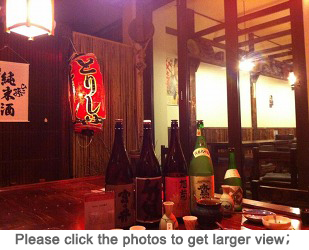 株式会社 平成不動産はこれまでシドニーを中心にレストランビジネス売買コンサルティングサービスから不動産業務全般と幅広く日本の企業、個人を問わず多岐にわたる 事業参入を通じての事業投資、不動産投資、多国籍多民族の方々とレストラン事業・飲食店シドニービジネス海外進出の立ち上げ出店のお手伝いをしてきております。
ここ移民国オーストラリアでの外食産業・リテールビジネス産業そして商業不動産の分野にわたりこれまでの経験と豊富な実績とともに今の時代にマッチした質 の高い現地現場密着サービスで皆様の飲食店の出店・ビジネス事業進出のトータルサポートのご協力をさせていただいております。
Heisei Realty Pty Ltd has comprehensive Business Consulting Service and Real Estate for International and Australian Clients. Sydney is the business hub of Australia with endless business opportunities whether you are buying or selling we can assist you with experience in the retail and food service businesses development industry and property, we pride ourselves on delivering results and achieving our client's business goal.
Selling your business with Heisei Realty accredited business sales agent have leading industry knowledge and specialist expertise to provide the essential selling skills required to achieve excellent results for their clients.
Don't be hesitate ask us any kinds of updated property information in Sydney.
What's new
スタッフブログ
現地不動産最新情報のほか、シドニー生活情報・和食事情などもお届けいたします!
Our Clients and Partners;
Heisei Realty are proud to support Clients and Partners in their ongoing efforts to Business.

YS Limousine
YS リムジンをお引き立て頂き誠にありがとうございます。
シドニーエアポートからご宿泊先ホテル・ご滞在先への
ご送迎・視察アテンドにはご用命くださいませ。